Complete Business Phone System Solutions
.
Aegis designs & installs complete, turnkey phone systems for small, mid-sized & large businesses.
Our family of products and telecommunication services can be packaged to provide an individualized phone system solution that meets your unique needs  . . .  rapidly, seamlessly and at a value price tag.
We can start you simply with standard telephony or we can converge your communications by linking a few, or many, locations on an IP network. Data Networking can also be added to provide a complete data communication solution between multiple offices, with features like branch to branch based routing.
Aegis can design a system for you that supports everything you need, from basic voice to messaging to VOIP to Internet access, all from a single platform – helping to make your system:
. . . . . . . • Highly cost effective
. . . . . . . • Easy to install, service & maintain
. . . . . . . • Capable of expansion as your business grows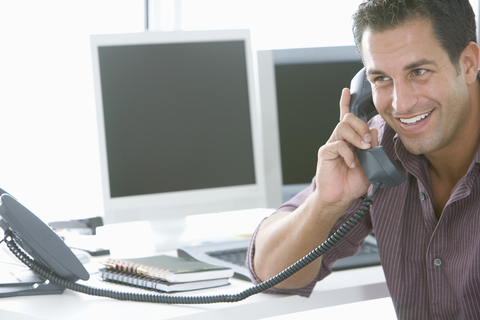 Why Choose Aegis Phone System Services:
Unified Solutions Mean "One Stop Shopping" –
Our complete, turnkey solutions eliminate the hassle of having to deal with multiple vendors, and relieve you of the scheduling nightmares that result when one project requires the coordination of several service providers.
Global Partners, Local Service –
With AEGIS Concepts you get "the best of both worlds." Aegis partners with AT&T, Lucent, Avaya, and other globally recognized telecommunication providers to bring you state-of-the-industry emergent technologies . . . while providing you with the personalized, responsive and individual service you cannot get from the big conglomerates.
AEGIS Concepts is a National Avaya Business Partner that sells, installs, services and maintains Avaya business phone systems including voicemail, expansion modules, headsets and processors. Avaya systems are among the most reliable and feature-rich systems on the market.
We Are the Phone System Experts
In today's competitive business climate, clear and rapid communication is expected by your customers.  One lost sale due to an outdated or malfunctioning phone system can cost you thousands . . . or more. Investing in a well-designed communications infrastructure pays for itself hundreds of times over in increased productivity and improved responsiveness to your customers. Call AEGIS today for a free evaluation of your telecommunication needs.
Call us to find the solution to your phone system needs:

586.226.2080

.