Complete Data Center Relocation Services
..
Aegis Concepts specializes in the professional transfer of your data center from one location to another. We are the premier telecommunications relocation service in Southeast Michigan.
We understand that your data center is the lifeline of your business. Even minimal interruption of your communications equipment can result in wasted employee hours and damaged customer relationships. Our expert technicians have the experience and dedication to move your entire system  – rapidly, safely and seamless – so that your business is never completely "down" due to your relocation.
You have invested thousands in your communications infrastructure. Don't trust it to uninsured amateurs or to movers who are  inexperienced in technical relocations.  Loss, damage or incorrect reconstruction of your system can cripple your operations.
Aegis Concepts can deliver moves, adds & changes ("MAC") within any budget or timetable.  We can facilitate your company's move whether it is between offices within your existing building, or whether you are moving to a new location across town . . . or across the country.
Call Aegis Concepts to discuss your Data Center Relocation needs:

586-226-2080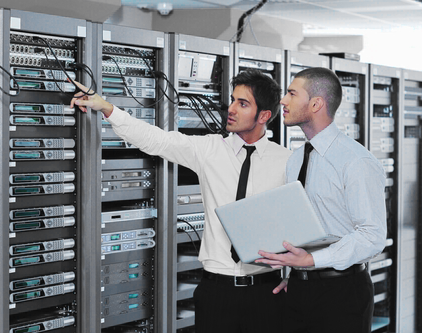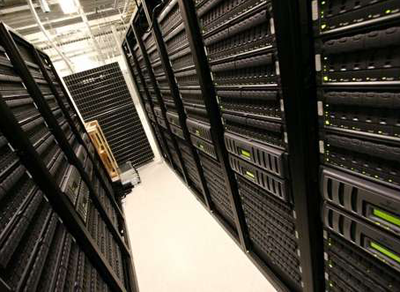 Our Guaranteed "MAC" Data Center Relocation Process:
» Step One
Before any equipment is moved or uninstalled, a thorough inspection of the new site is conducted to ensure that the premises are prepared to support the incoming infrastructure. Updates are then made to the new site if necessary.
» Step Two
The Aegis Concepts team expertly disassembles, uninstalls and carefully packs your equipment for shipment. A detailed inventory list is maintained to prevent anything from becoming lost or misplaced in the process. All cords, cables and peripheral equipment are labeled so that reassembly is a snap.
» Step Three
Arrangements are made to safely, carefully and efficiently transport the equipment to your new location. Unlike amateur or non-professional relocators, Aegis Concepts is fully insured to protect your valuable  investment.
» Step Four
The infrastructure is unpacked, installed and integrated fully at the new location. This step often provides the perfect opportunity for your company to upgrade or adapt the hardware or software being installed to the needs of your new location.  Unlike conventional movers, Aegis has the expertise & the equipment to perform any necessary or desired upgrades or changes during the infrastructure reassembly.